Women's Prayer Line
Thursday Nights @ 6:30pm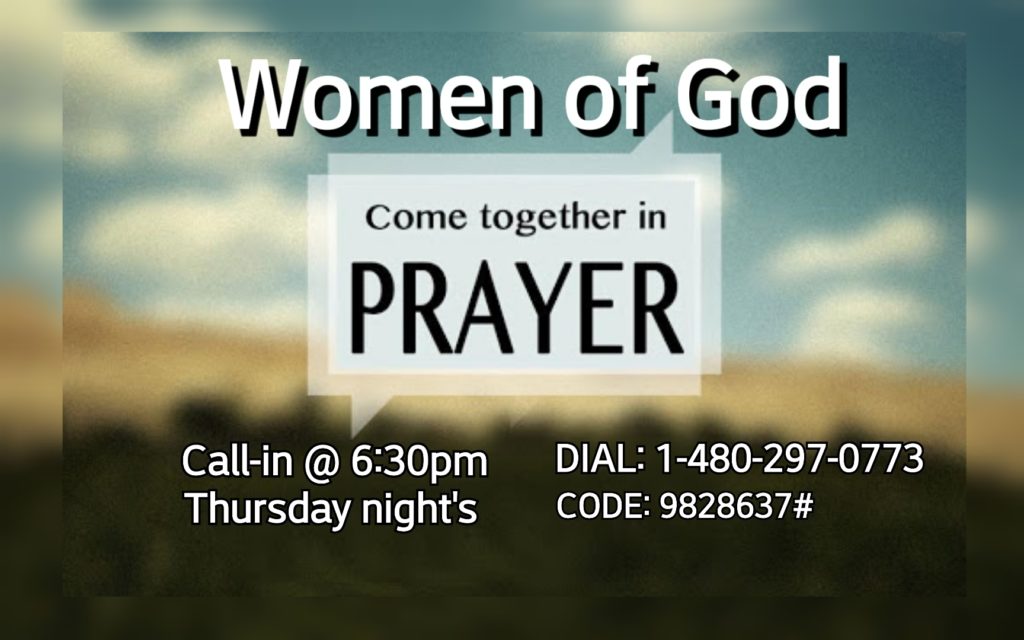 Call in this Thursday at 6:30pm and join us in a prayer for our families, friends and the world.
Phone: 1-480-297-0773
Code: 9828637#
If you have a specific prayer request that you would like us lift up as well, feel free to text it to 407-761-9446. Please send your requests by 5:00 pm.